SHAMANE VARIETY ORCHESTRA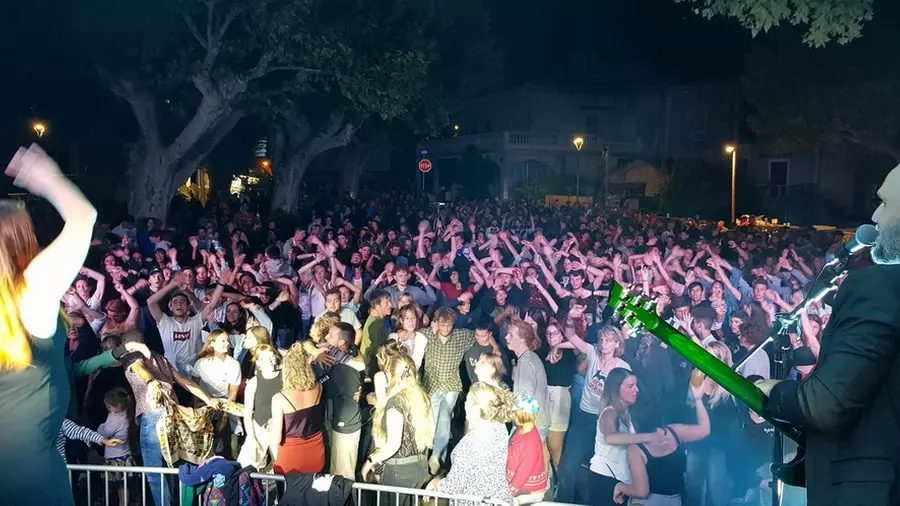 Are you looking for?
A variety orchestra festive.
A group dynamic, who plays and sings in live.
Un bon son et de beaux éclairages.
A conductor who will, if you wish, take care of your GUSO statements.
Look no further, you've found it!
Shamane, 100% live and 100% autonomous variety band
Salettes, Drôme, Rhône-Alpes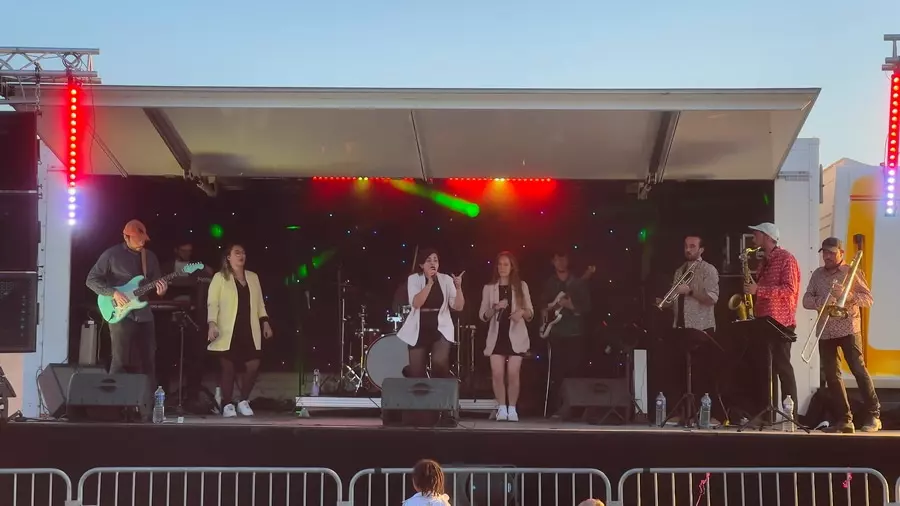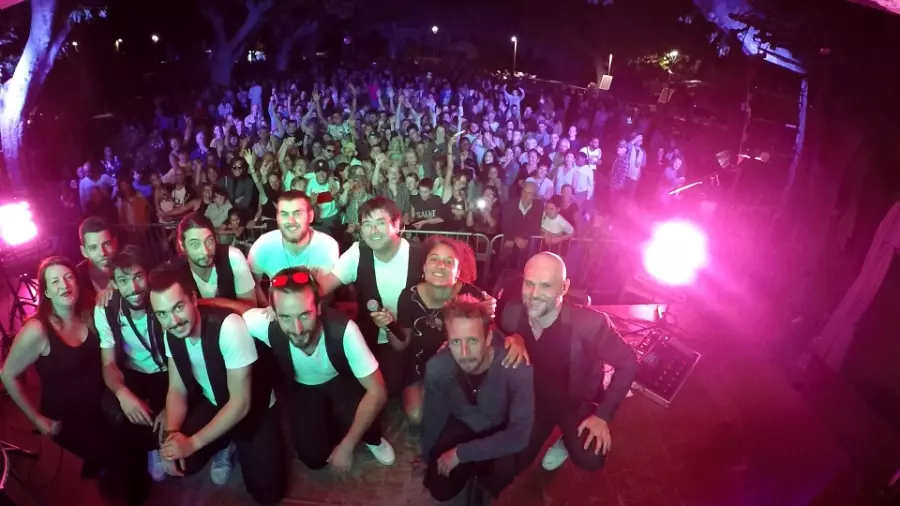 Shamane specialist in events
A group of nine to twelve professional artists who will share their dynamism during their live show, on a varied repertoire on the occasion of the musical animation of your dances and events.
Ballroom orchestra
100% LIVE, 100% DYNAMIQUE
Our entire repertoire is played and sung live.
So no sequencing or playback.
Here, the good mood is omnipresent.
What we do
We play at popular balls, fairs, tea dances, weddings, New Year's Eve parties and dinner dances. In the open air as well as in a multi-purpose hall.
Ask for the programme
Our musical programme is very varied, this diversity allows us to adapt to your needs and the demands of your audience.
Pop-rock, French and international variety from 1960 to today, festive music.
Technical, sound and lighting equipment
We are equipped with a long-range sound system -K Array- and a 32-input mix, and we pay a lot of attention to power and sound quality.
Our lighting equipment, lyres wash, lyres spot, blinders, architectural spotlights, fog machine, is computer controlled.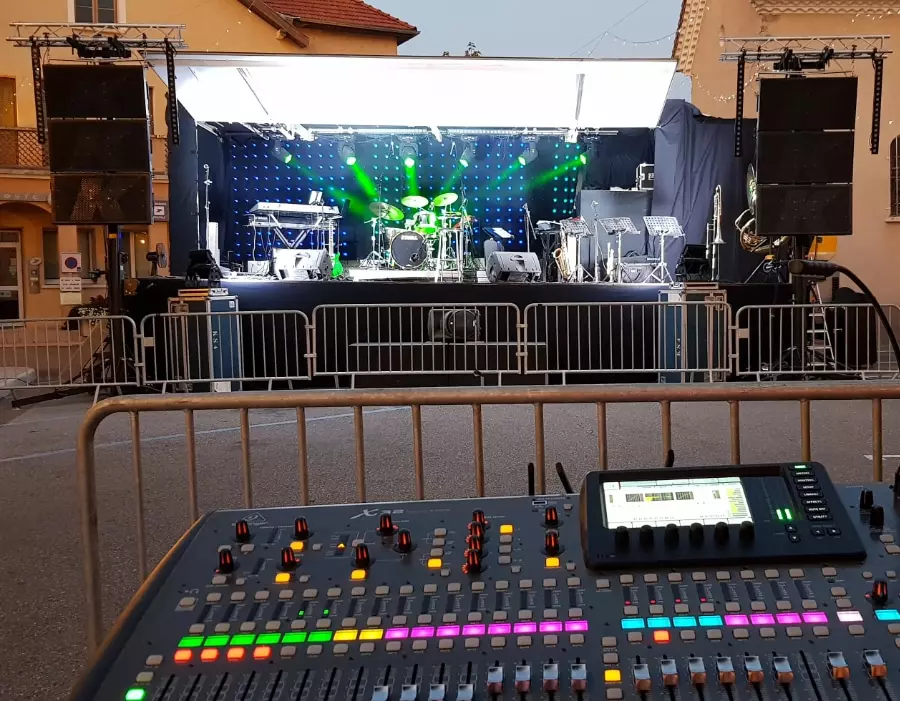 Shamane in video
All the videos you are about to see were made by us during our summer season.

The sound comes directly from the mixer, so you get what you see and hear.

Click to go to the videos page.
Tariffs
4500 Euros à 9 artistes charges GUSO comprises.
5000 Euros à 12 avec pupitre de cuivres, charges GUSO included.
Travelling expenses 50 Cts / km round trip.
Pour calculer les frais de déplacement et donc connaître le coût exact :
Notez le nom de votre ville 1km = 1€
Possibility of reduced training. Quote on request.
go to the contact page by clicking here.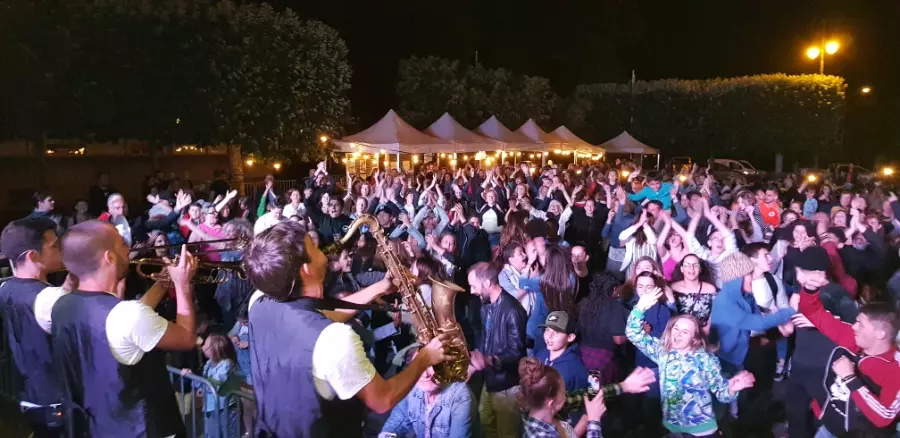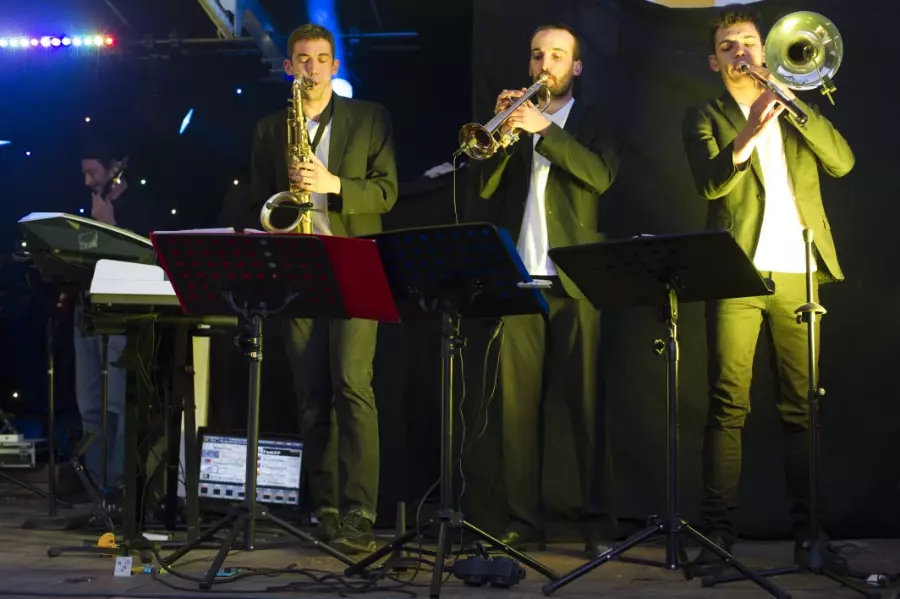 Composition of the Shamane group
Our large variety orchestra consists of three female singers-animators, a guitarist-singer, a drummer, a bassist, a keyboardist, a pianist-lighting technician, a guitarist-sound technician.
musicians brass desk a saxophonist, a trumpeter and a trombonist.

For the musette evenings, we come with a accordionist as an extra.

It should be noted that all members of the group are professionals.
See photo gallery page.
FAQ Frequently asked questions.