Podium truck of the variety band Shamane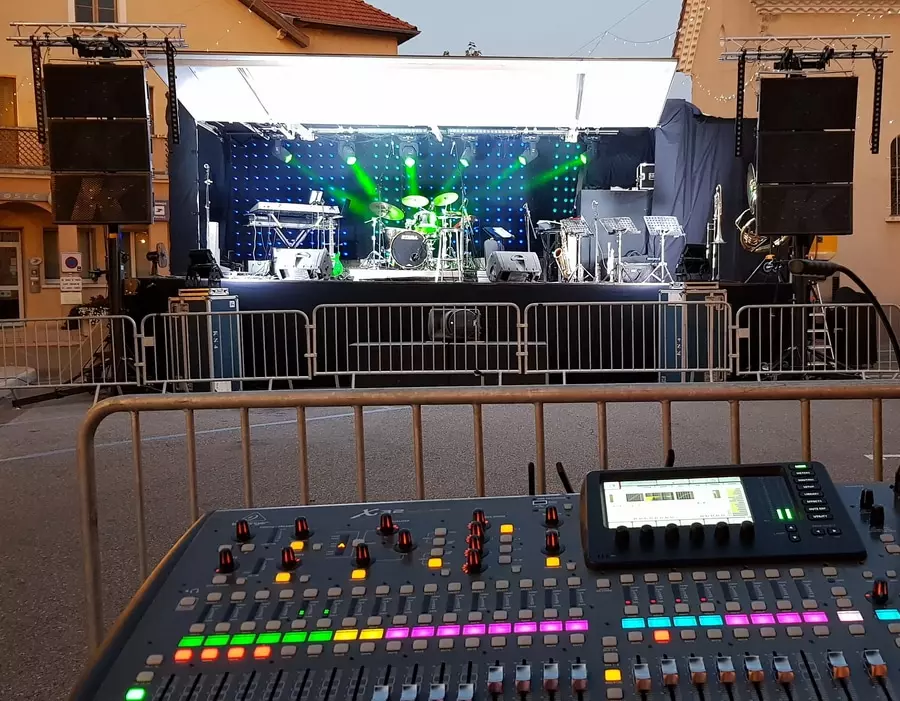 At Shamane, the key word is "autonomy".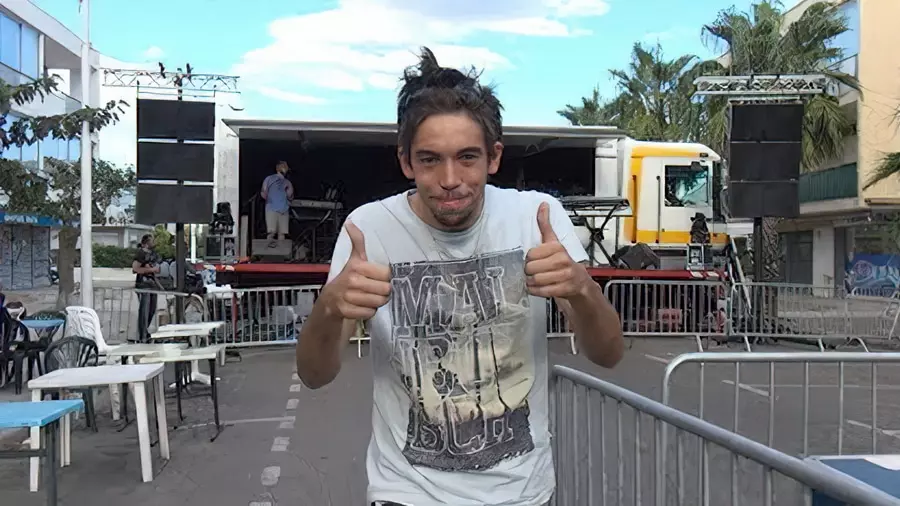 Fast installation
The opening of our podium truck is very fast thanks to its hydraulic system:

4 jacks stabilize the truck on the ground, then the side panel that serves as a roof is opened, and the stage is lowered. Total time: less than 15 minutes.

At this stage we only have to deploy the sound and lighting equipment, then the control room and the instruments...

Fast video (2.48 min) from our installation and de-installation.
Autonomous generator of our podium truck
Our podium truck is equipped with a 40 Kva generator with double soundproofing, so we are completely autonomous.

In the photo, it is the black cube behind the three desks. The air intake and exhaust are behind the stage.

All we have to do is connect to a 220V socket, to get the earth.
In the case of an open field or stadium concert, we plant a stake in the ground.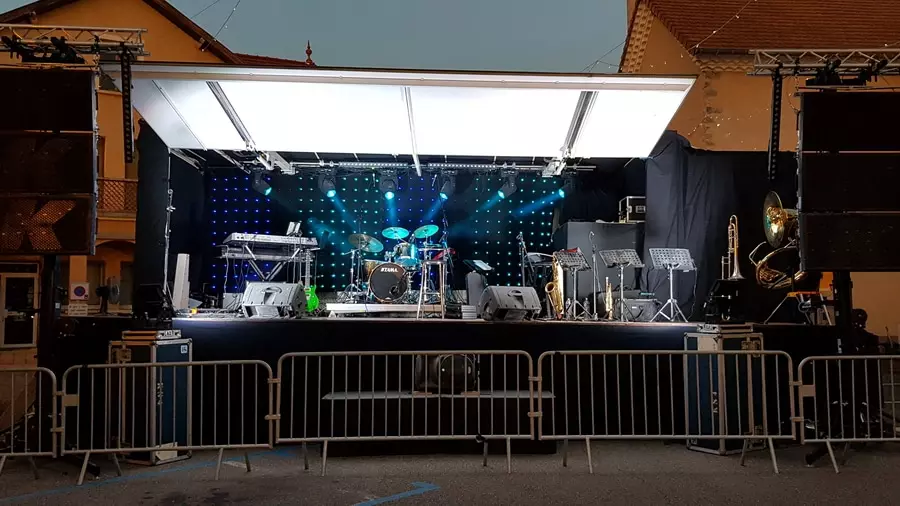 The event
Once the set-up is complete, all we have to do is play.

Video (3,24 min) of one of our dance parties.
What's next?
The rest, as you can imagine, we pack up and put away our equipment, we leave the place clean, and it's off.
On the road to new adventures!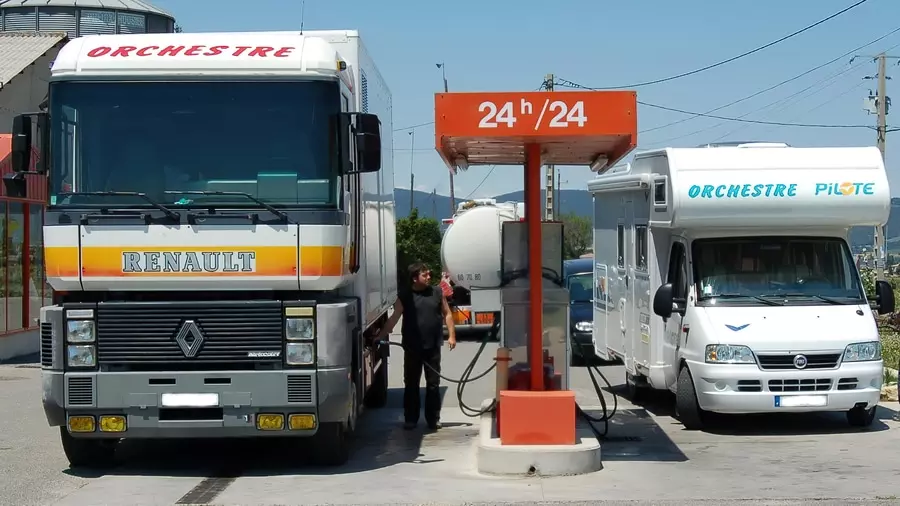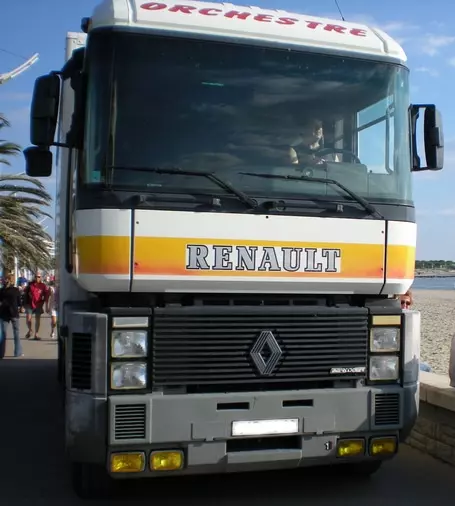 Dimensions of our truck

Rolling truck L 10.50m, W 2.50m, H 4.10m
Open stage truck L 10,50m, W 4,50m, H 4,20m

Weight 16 tonnes